Mark Roberts Mini Milo Control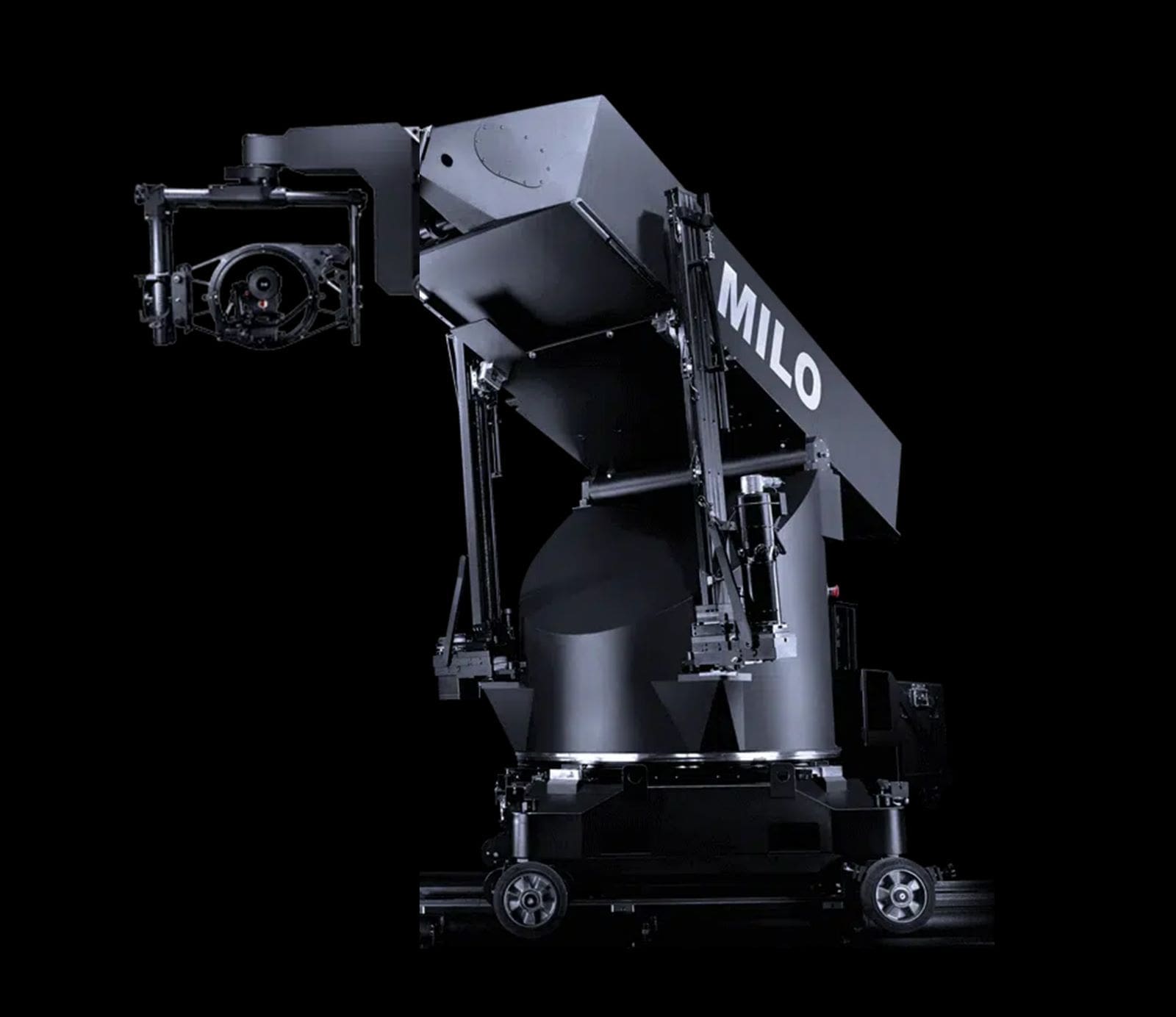 ALARIAN GEAR EXCLUSIVE:
*Available to Rent*
Rent this truly unique motion control robot developed by MRMC. Based on the popular Milo, the Mini Milo has unique customizations that have never been replicated.
TRACK:

2M/S
PAYLOAD:

35KG
HEIGHT:

4.1M
Login for Pricing
Not a member? Register to become a member and gain access to pricing requests ›
Portable and Ready to Shoot
Optimized System Geometry
Capture perfectly smooth footage from ground level (or below) up to a maximum lens height of 4.1 metres with the Milo. The extending arm is adjustable in length, and if additional height is required, the Milo Long Arm option can extend the maximum lens height to over 6 metres. The 'Target Tracking' feature built into Flair make straight line moves and perfect arcs in any direction achievable. 
Multiple Axes
The Milo can provide axes for Track, Rotate, Lift, Arm Extension, Head Angle (Outer Arm), Pan, Tilt, Roll, Camera, Zoom, Focus, and Iris. The overall system can also control many more axes for equipment such as model movers.
CGI Interface
Producing complex camera movements for the Milo rig to perform and ensuring full integration with industry standard 3D and CGI packages is made simple with MRMC's Flair Motion Control software. Flair allows you to pre-visualise your camera movements and transfer them to the Milo to execute on set or export the exact motion made by the rig for use in post-production.